Two years after his retirement, Daniel Bryan is FINALLY returning to the ring!
Ahead of his return to SmackDown tonight, Daniel Bryan has FINALLY been cleared to return to the ring.
BREAKING: @WWEDanielBryan has been medically cleared to return to in-ring action! https://t.co/9GE9KfpeEV

— WWE (@WWE) March 20, 2018
WWE.com has reported in the last few minutes that four-time WWE Champion and current SmackDown General Manager Daniel Bryan underwent a full review of his medical history and received comprehensive neurological and physical evaluations independent of WWE – but the big sticking point has never been Bryan being cleared by independent doctors.
Well, the moment everyone has been waiting for has finally come, as it has been confirmed today that WWE's Medical Director Dr. Joseph Maroon has also given Daniel Bryan the all-clear – meaning he WILL return to the ring.
It has been more than two years since Daniel Bryan's emotional retirement interview on Raw and the SmackDown General Manager has made no bones about wanting to return to the ring.
WWE notes that, as well as Dr Maroon, Bryan has been cleared by leading neurosurgeons, neurologists and concussion experts Dr Robert Cantu, Dr Javier Cardenas and Dr Jeffrey Kutcher.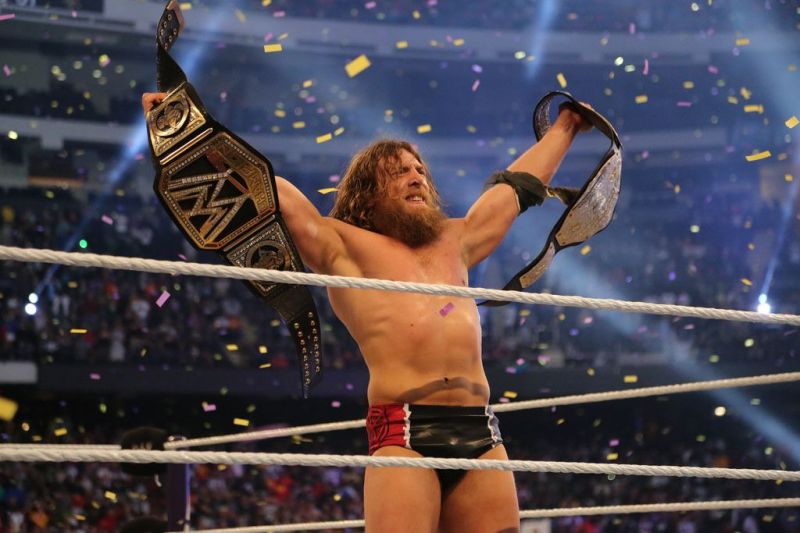 Well, WWE.com asks, "Could we see a WrestleMania return?" And oh, how fitting it would be for Daniel Bryan to return on The Grandest Stage of Them All in New Orleans – with WWE returning to the home of WrestleMania XXX.
After all, four years later, we return to the location where Bryan shocked the world when he defeated Triple H in the curtain jerker to qualify for the Triple Threat Match that would close the show – defeating Batista and defending Champion Randy Orton to become the new WWE World Heavyweight Champion after a tumultuous few months that saw the WWE Universe catapult the 'Yes Man' to the top of the card on the show of all shows!
Well, for now, Daniel Bryan is still the SmackDown Live General Manager, but this announcement has made tonight's episode of SmackDown Live a must-see. What will Daniel Bryan do? Will he step down from his role as GM and announce his in-ring return?
After Shane McMahon was brutally beaten at the hands of Kevin Owens and Sami Zayn, in a rivalry where Daniel Bryan has found himself right in the middle, the Road to WrestleMania has never been so exciting.
This calls for the biggest "Yes!" the WWE Universe has ever produced!